Welcome!
Cobb's Westside Pharmacy is a local independently owned pharmacy proudly located in Russellville, Arkansas. We provide a full range of pharmacy services using today's technology. Although we live in a world driven by technology we still believe in building personal relationships and offering fast and friendly service. We are dedicated to offering affordable health care, health education and medication adherence. We offer many medication adherence solutions and over the counter products, as well as a full line of high quality vitamins and supplements for a wide range of medical needs.
Are you ready to take the next step towards a healthier and safer workplace? Look no further than Cobb's Westside Pharmacy Mobile Vaccination Clinic! Our dedicated team is on a mission to bring convenient and accessible vaccinations directly to your company or organization.
Why Choose Cobb's Westside Pharmacy Mobile Vaccination Clinic?
✅ Expertise You Can Trust: With years of experience in healthcare, our trained professionals administer vaccinations with precision and care. Your safety and well-being are our top priorities.
✅ Convenience at Your Doorstep: We understand your busy schedule, which is why we're bringing the clinic to you! No need for employees to travel far or wait in long lines.
✅ Wide Range of Vaccinations: From flu shots to essential immunizations, Cobb's Westside Pharmacy Mobile Vaccination Clinic offers a comprehensive range of vaccines for individuals of all ages.
✅ Healthier Workforce: Vaccinated employees are less likely to contract the flu, reducing the spread of the virus within the workplace. By minimizing flu cases, we can create a healthier environment for everyone, including employees, clients, and visitors.
✅ Reduced Absenteeism: Flu vaccinations have been shown to reduce the number of sick days taken by employees. By preventing the flu or mitigating its severity, we can maintain a more consistent and efficient workforce throughout the flu season.
✅ Lower Healthcare Costs: The cost of treating flu-related illnesses can be significant. Encouraging flu vaccinations can help reduce the number of doctor visits, hospitalizations, and prescription medications required, leading to potential cost savings for both our employees and the company.
✅ Community Responsibility: By promoting flu vaccination, we also contribute to the larger community's health and well-being. Our efforts can help protect vulnerable populations, such as children, the elderly, and individuals with compromised immune systems.
Cobb's Westside pharmacy is a locally owned community pharmacy. We would be proud to partner with your organization to provide vaccinations to promote a healthy workplace.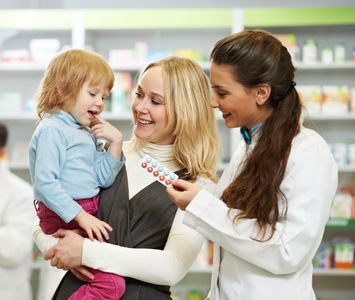 Our Services Include:
Prescription Refills
Easy Prescription Transfers
Free Home or Business Delivery
Here at Cobb's Westside Pharmacy we are dedicated to providing our customers with services that are customized to meet their needs. Whether its prescription medications, over the counter products, or one of our many services proven to improve health outcomes. We realize that no two people are the same, therefore, we will work to provide what is best for your health. If you haven't taken advantage of one of our many services call or stop by and see us today!
Join Our Newsletter Today
Sign up to stay up-to-date with Cobbs Westside Pharmacy and gain access to exclusive health news content and updates.